50th Anniversary of the Peace Corps Exhibit
Oregon Historical Society Museum, 2011
Over sixty returned Peace Corps volunteers from the Northwest gathered to pool their experiences and create an exhibit that would convey what it means to serve as a Peace Corps volunteer.  From that gathering panels were designed and artifacts were loaned for the 50th anniversary celebration.  Written and video interviews were created.  Several workshops and seminars were held during the three and a half month exhibit.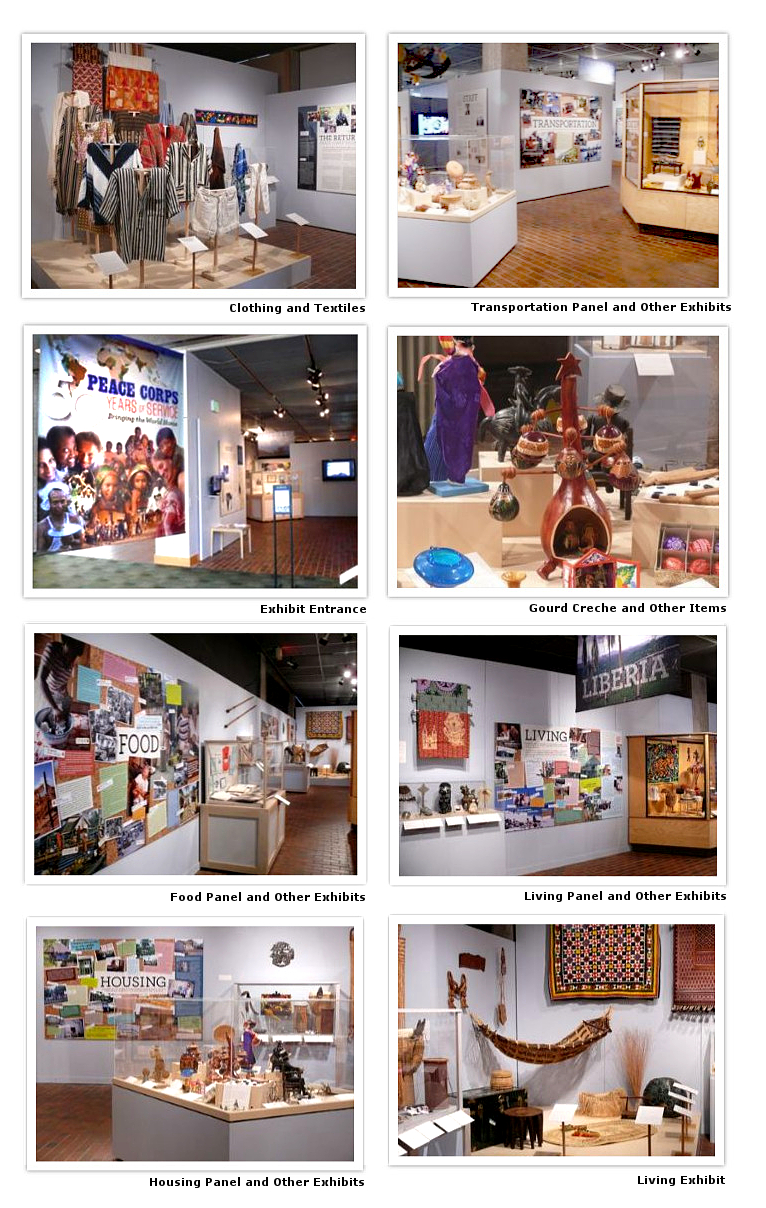 At the close of the exhibit, the Oregon Historical Society gave the panels, banners, and videos used in the exhibit to the Committee for a Museum of the Peace Corps Experience. These are now being used to enhance exhibits across the US.