Featured Artifact
The Coal Pot
Debbie Manget (St. Lucia, 1978-1979)
A coal pot used for cooking in the Choiseul Quarter, St. Lucia (Caribbean)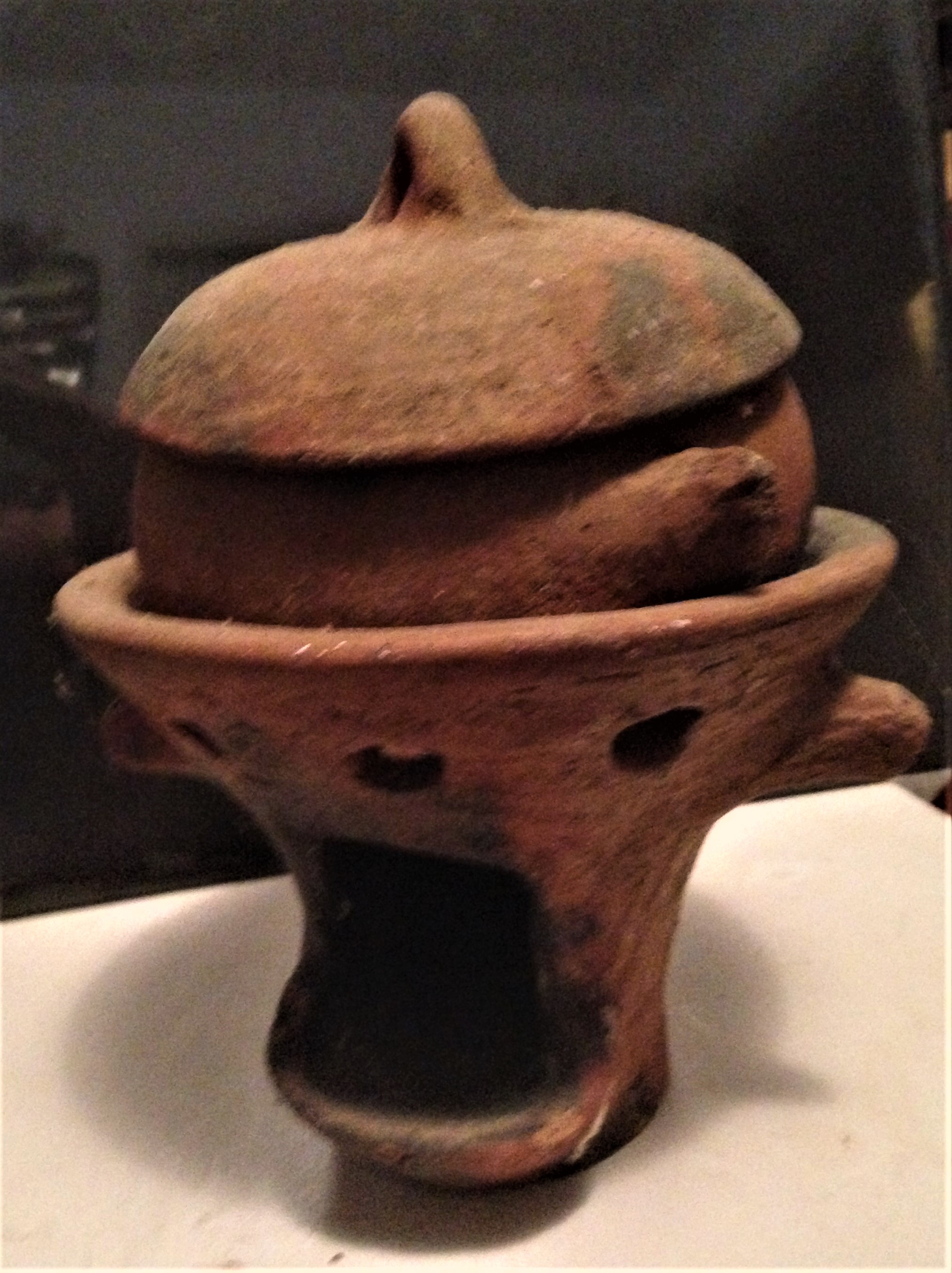 In 1978, the Peace Corps sent me to St. Lucia to teach Home Economics to middle school girls.  I felt confident in my ability to teach 3 of the 4 subjects; textiles (sewing), interior design and child care were familiar to me.  The fourth subject, cooking, was going to be a challenge, however.  I was not familiar with St. Lucian fruits, vegetable and protein sources, most of which were prepared with a coal pot, an implement I had never seen before, let alone used.  Soon after I arrived, the smells of charcoal cooking were evident everywhere I went.  Coal pots seemed mysterious to me, much more ancient than the charcoal grills I used in my back yard.
My concerns about teaching culinary arts were relieved by my students, who taught me the intricacies of preparing meals with a coal pot.  Though they are used throughout the Caribbean, the Choiseul Quarter of St. Lucia is considered the original home of this cooking style.  Women shape the pots from clay along riverbanks, leaving holes in the lower section. Charcoal is placed in the top bowl of the coal pot and lit from under the holes. Once coals are red hot a cooking pot is placed directly onto the coals.  Ashes fall through the holes to cool in the lower lip.  More coal is added as needed. The deep, rich flavors of the ingredients mixed with earthy, smoky overtones guarantee a delicious meal at any time of day.
I was glad I turned the tables and allowed my students to become my teachers.  This improved their self-confidence and created a special bond between people of very different backgrounds. Thanks to my students, I have become an accomplished cook using the coal pot method.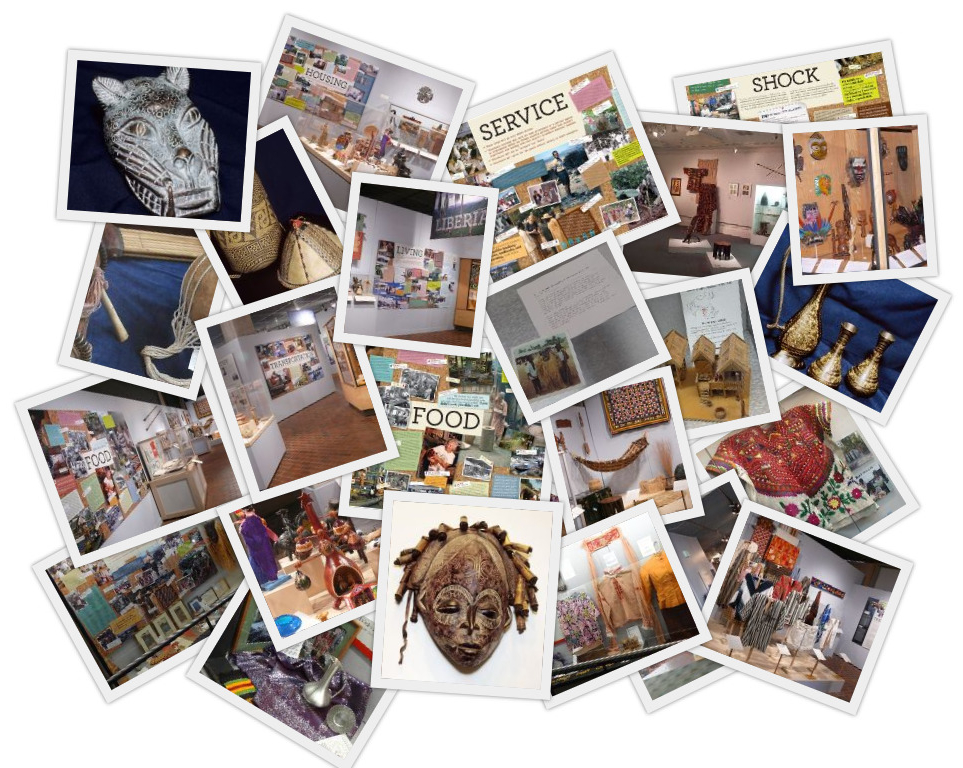 Collection
Items in the collection of the Museum of the Peace Corps Experience are artifacts acquired by Peace Corps Volunteers living and working in countries around the world from 1961 until today.
Collection holdings illustrate diverse ways of life, an assortment of handicrafts and a wide spectrum of aesthetic preferences.  Assembled by Volunteers serving in unfamiliar cultures the artifacts themselves relate to cross-cultural experiences and to seeing the world through different lenses.  The Collection will become a unique resource for education, entertainment and research.  Its ultimate purpose is to promote greater public understanding and appreciation of the world in which we live.
Initially the artifacts will be seen as digital objects, accompanied by intriguing stories and explanations of their origins and purpose.  The museum will mount traveling exhibits and work with returned volunteer groups to bring a Peace Corps presence into many communities across America and even around the world. Eventually, once a physical museum is established, exhibitions from the Collection will rotate periodically and be used for onsite programming.
Note: Existing artifacts in the Collection are being processed in 2019. A list of objects by category is seen below. 
For information about gifting an artifact or object to the museum, CLICK HERE.
Coming Soon!
Accessories
Agriculture
Art
Clothing
Coins/Currency
Documents
Food
Furnishings
Jewelry (Ornamentation)
Music/Musical Instruments
Photographs
Pottery
Recordings (Video/Audio)
Sports/Leisure
Textiles
Utilitarian Items
Writings