Images of The Panels and Banners Available from Our 50th

Anniversary Exhibit
All the panels and banners created for our 50th anniversary exhibit at the Oregon historical Society in Portland, Oregon, are now owned by the Committee for a Museum of the Peace Corps Experience.  They display a wealth of information about what it is like to be a Peace Corps volunteer.  You will not be able to read the detailed notes that give the in person viewer of these panels an intimate picture of the varied experiences of volunteers around the world but you will get a feel for the significant aspects of service.  
 
These panels and banners are available to recognized organizations for use in conjunction with exhibits and events in your local community.  To inquire about the details contact CMPCE at:  contactus@peacecorpsmuseum.org.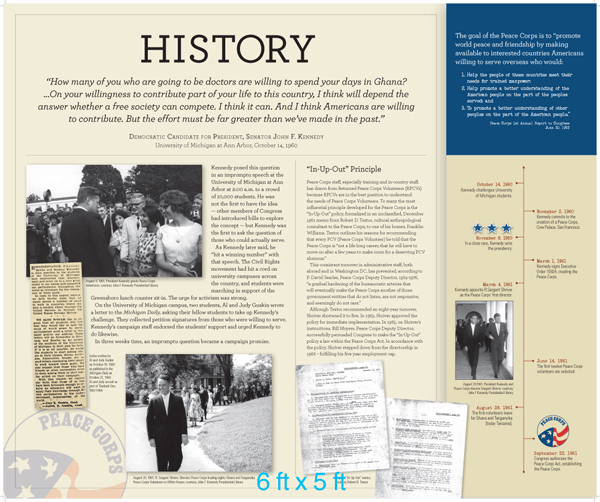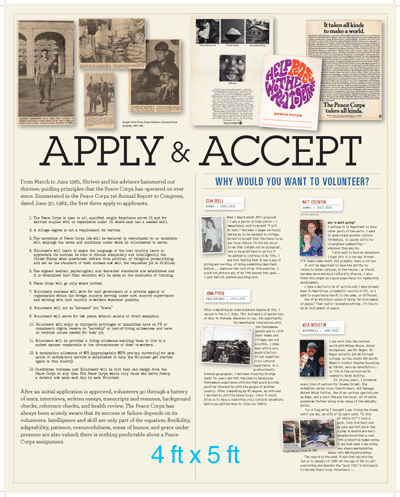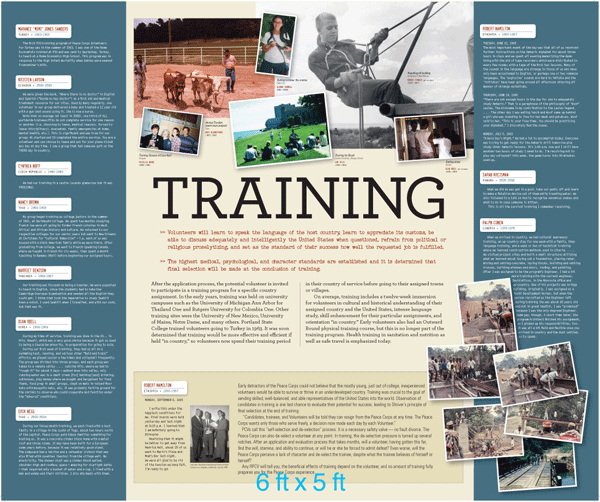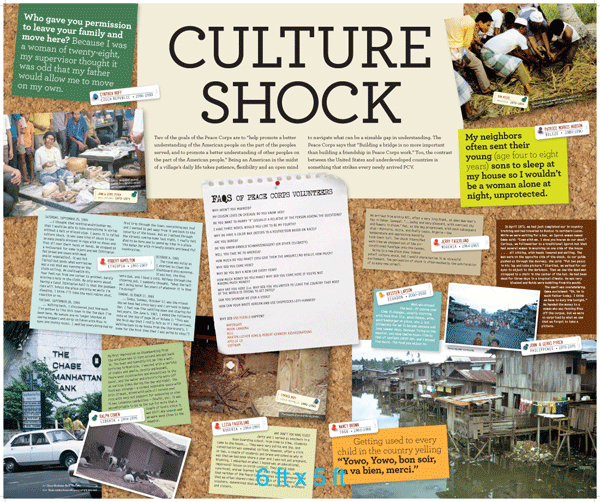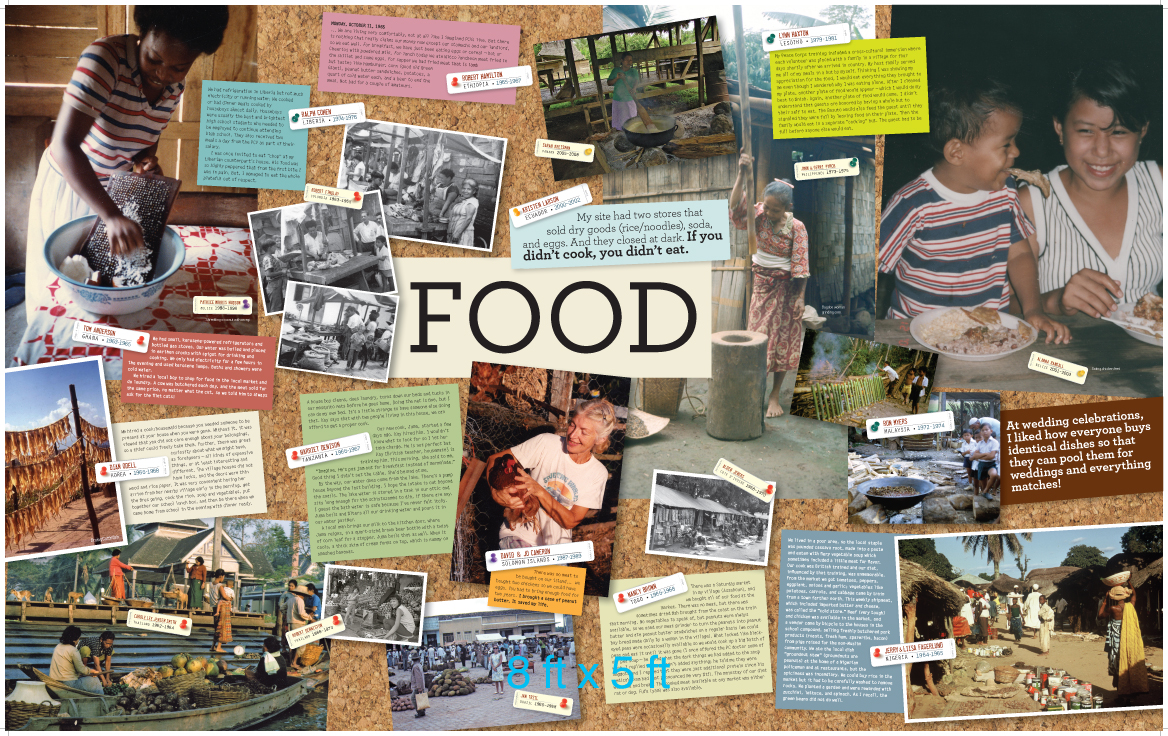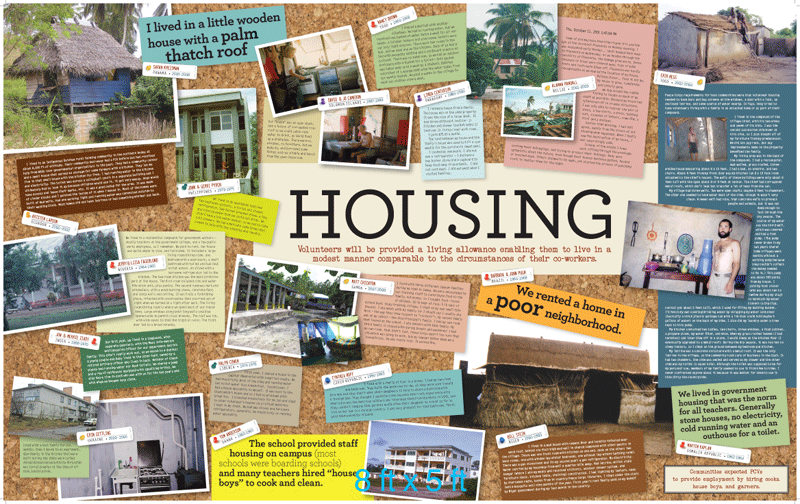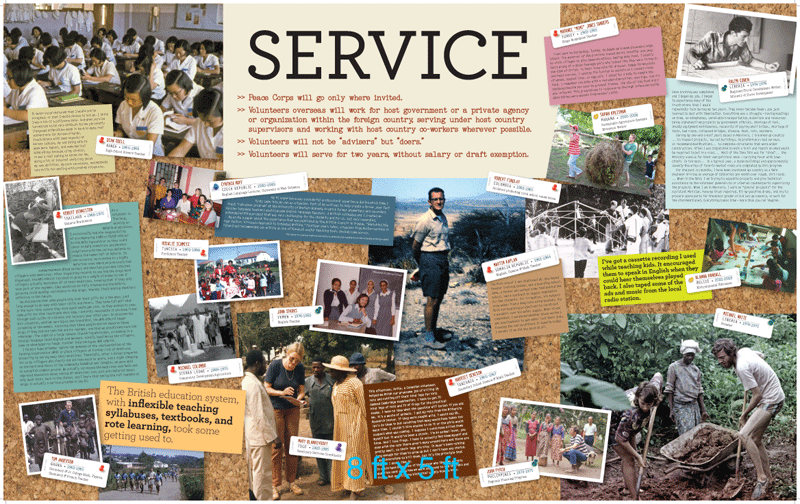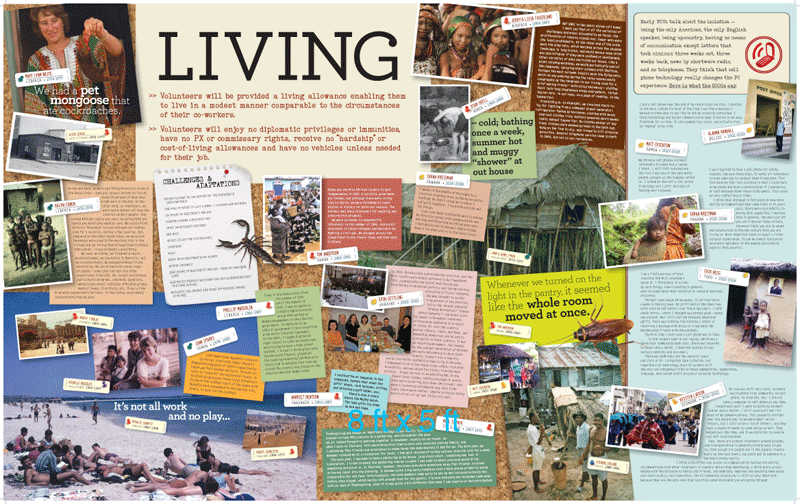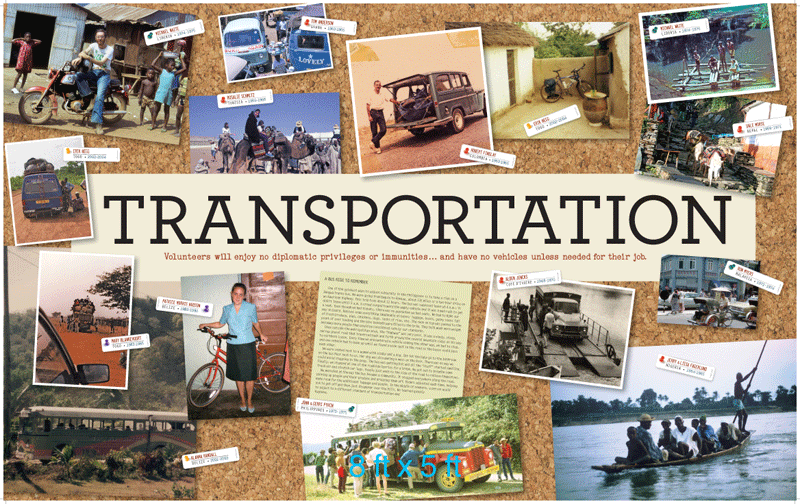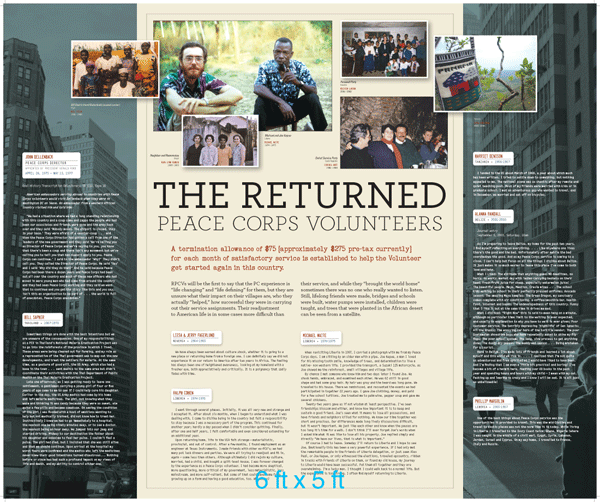 BANNERS
Five two sided banners are available.  Each is six foot by four foot with rods at top and bottom to aid in hanging.